Ostara Blessings to all!
Goddess Ostara
This week we celebrated Ostara, also known as Eostre or the Spring Equinox. It is a time to welcome back the spring, the life in the soil and fertility in things all around. this is not limited to the traditional sense of fertility, it can also relate to a fertile mind! We marked the occasion with plenty of good homemade food, drink, music and of course chocolate eggs and hares :)
Henhouse Crew Haul
Even the chickens got into the spirit of things by deciding to start up full egg production again, with the almond blossoms on the trees there is the definite feel of spring in the air for us now.
What better way to celebrate such a nature based festival than to get outdoors and walk on the wild side! I feel very blessed that I no longer have to work a 9-5 job and get to spend so much time with my family doing all the things that children ought to be doing, like getting stuck in trees and scraping holes in their jeans.
Here you can see Logan contemplating whatever it is 5 year old boys contemplate, whilst sitting on the roof of an ancient cave, it used to serve as a retreat for the miners at the edge of a long forgotten small quarry. We often visit this place as it is full of natural beauty and has the advantage of us being able to hide out in the caves if it starts to rain! I do hope the children remember all of the magical times we have had when they grow up and keep their adventurers spirit alive.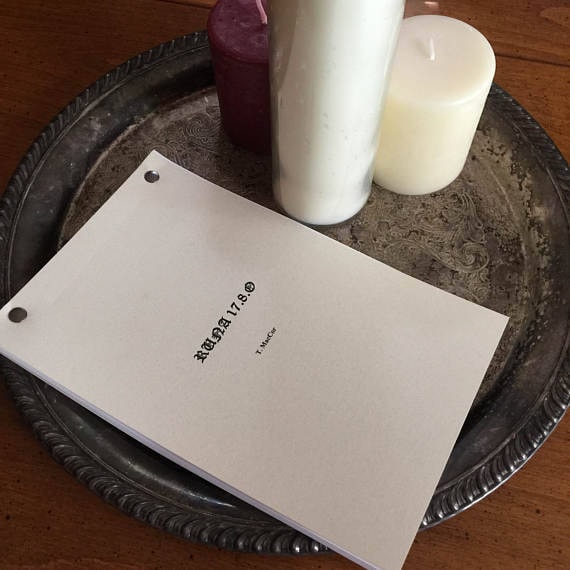 Runa by T. MacCor
Speaking of magic, since it is the time of year for awakening and growth, I decided to buy
Runa by T.MacCor
, a short Ebook to help me deepen my understanding of the Norse Runes. I'm very much looking forward to reading it, especially since I also treated myself to a new set of runes, carved in tigers eye gemstones, I can't wait to share photos of them with you once they arrive!
I hope everyone has had a fantastic week and I wish you all an even better weekend, Thanks for visiting for Five on Friday, Ostara Blessings!
*******************************************************************
Five on Friday Weekly Linkup
Welcome to Five on Friday, a weekly opportunity for the community to link up and share 5 things with us or take 5 minutes to talk about one topic. We'd love for you to join us and add a link to your own Five on Friday blog post! It's a great way to make new friends from around the world and gain some motivation to keep your blog updated. Every Friday we'll be sharing a Fast Five and look forward to seeing yours.
How To Join In
Your 5 things can be all on a related topic or 5 totally separate things of your choosing, it's totally flexible and up to you. You might choose 5 photos, 5 quotes or use it to recap 5 things you've done this week, you have the freedom to exercise your creativity!
All that we ask is that you link back to Five on Friday using the button below (just copy and paste the HTML code in to your blog) and try to share the love by visiting & commenting on the other participants blogs. Each week the post will go live at 6.00am GMT on Friday and will close for new link entries at 10.00PM on Sunday
Instructions: Select all code above, copy it and paste it inside your blog post as HTML