Happy Friday Everyone!
We're back for another edition of Five on Friday. This week is going to be a little different, Monday was mine and Carly's 7th wedding anniversary so I'll share with you some photos of our wedding all those years ago, when two childhood sweethearts tied the knot and dived head first in to what would be the beginning of their happily ever after story.
Signing our Marriage Certificate
With our parents who have always supported everything we do
God we looked so young!
Everyone Loves Confetti right?
One of my best friends as a child was my Nan, who has sadly since passed away...
...such a huge character and influence, I will miss her for the rest of my life
Back to the happy stuff here we are with the parents again
and with The Bridesmaids and Groomsmen
The Bride and Groom
And all good stories should end with a kiss!
******************************************************************
Five on Friday Weekly Linkup
Welcome to Five on Friday, a weekly opportunity for the community to link up and share 5 things with us or take 5 minutes to talk about one topic. We'd love for you to join us and add a link to your own Five on Friday blog post! It's a great way to make new friends from around the world and gain some motivation to keep your blog updated. Every Friday we'll be sharing a Fast Five and look forward to seeing yours.
How To Join In
Your 5 things can be all on a related topic or 5 totally separate things of your choosing, it's totally flexible and up to you. You might choose 5 photos, 5 quotes or use it to recap 5 things you've done this week, you have the freedom to exercise your creativity!
All that we ask is that you link back to Five on Friday using the button below (just copy and paste the HTML code in to your blog) and try to share the love by visiting & commenting on the other participants blogs. Each week the post will go live at 6.00am GMT on Friday and will close for new link entries at 10.00PM on Sunday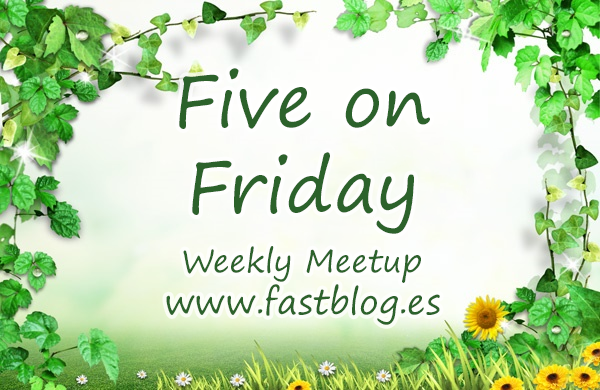 Instructions: Select all code above, copy it and paste it inside your blog post as HTML