Welcome to the new home of Five on Friday! Originally created by Amy of
Love Made My Home
she has handed the link-up over to us so that we can keep her legacy going.
Thank you so much for your support during the changeover, we are very grateful to everyone that has taken the time to join in with us for our very first Fast Five on Friday :)
Five on Friday Weekly Linkup
Welcome to Five on Friday, a weekly opportunity for the community to link up and share 5 things with us or take 5 minutes to talk about one topic. We'd love for you to join us and add a link to your own Five on Friday blog post! It's a great way to make new friends from around the world and gain some motivation to keep your blog updated. Every Friday we'll be sharing a Fast Five and look forward to seeing yours.
Details of how to join in below
******
Natural Beauty
This week I want to share some photos of flowers, specifically wild flowers. Of course there are so many beautiful flowers that people put a lot of time and effort in to growing on the basis that they are aesthetically pleasing, but for me that is what sets wild flowers apart. Nobody plants them, no one weeds them, nobody waters them in the summer or shelters them through the winter and yet every year they grace us with their natural beauty completely free of charge or commitment.
Here are five photos of flowers growing wild beside the trail just a stones throw from our front door
I took many more photos all within a 10 minute walk round but thought I better stick to the theme of Five on Friday!
******
How To Join In
Your 5 things can be all on a related topic or 5 totally separate things of your choosing, it's totally flexible and up to you. You might choose 5 photos, 5 quotes or use it to recap 5 things you've done this week, you have the freedom to exercise your creativity!
All that we ask is that you link back to Five on Friday using the button below (just copy and paste the HTML code in to your blog) and try to share the love by visiting & commenting on the other participants blogs.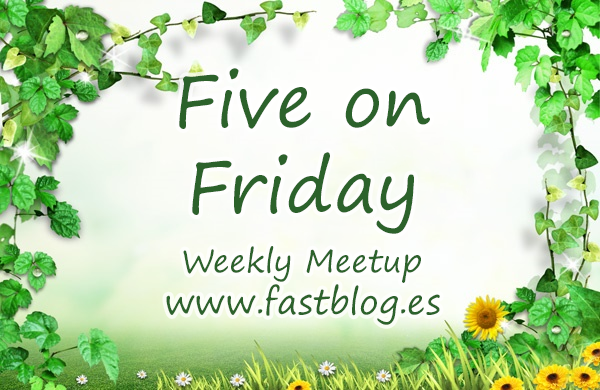 Instructions: Select all code above, copy it and paste it inside your blog post as HTML