Thank you so much to all of the people that took part in Five on Friday last week, we are so grateful for all of your support and loved visiting you all!
Five on Friday Weekly Linkup
Welcome to Five on Friday, a weekly opportunity for the community to link up and share 5 things with us or take 5 minutes to talk about one topic. We'd love for you to join us and add a link to your own Five on Friday blog post! It's a great way to make new friends from around the world and gain some motivation to keep your blog updated. Every Friday we'll be sharing a Fast Five and look forward to seeing yours.
******
FAST FIVE
I've been trying to get out at least a couple of times a week to hike with the children and explore a bit more of the surrounding mountains. There are so many cool old ruins that have just been forgotten and left to be reclaimed by nature.
Below is an amazing structure we found overlooking an ancient quarry site that right now is full of rainwater making an awesome natural pool. The cabin is made completely of stone inside and out and despite clearly having no maintenance done it is still standing strong and could be a quite usable space with nothing more than a new door
An old cabin built in to the rock overlooking an ancient quarry site
Beside the cabin is a set of steps that are built in to the structure so you can walk on to the roof (which is all natural earth and wild flowers)
Ancient Steps
Life out here is so different from the UK, something we were quickly reminded of when we came across this gentleman sunning himself in the middle of the trail
Sunbathing Serpent - Don't Tread On Me!

We didn't interrupt his day, he didn't interrupt ours and the kids were very happy with themselves that they had seen a snake in the wild.
We often see reptiles on our travels too, this little guy has no idea how close he was to being eaten by our chickens before we rescued and relocated him!
Gecko
My last photo this week was taken at 3007ft, near to the top of the mountains near our house. I had hoped to visit the fire lookout post but when I got up above the tree line I realised I had taken a wrong turning and ended up on the opposite peak to the lookout! The views up there were still fantastic though, and it gives me an excuse to hike up there again soon :)
Near the summit
******
How To Join In
Your 5 things can be all on a related topic or 5 totally separate things of your choosing, it's totally flexible and up to you. You might choose 5 photos, 5 quotes or use it to recap 5 things you've done this week, you have the freedom to exercise your creativity!
All that we ask is that you link back to Five on Friday using the button below (just copy and paste the HTML code in to your blog) and try to share the love by visiting & commenting on the other participants blogs. Each week the post will go live at 5.00am GMT on Friday and will close for new link entries at 10.00PM on Sunday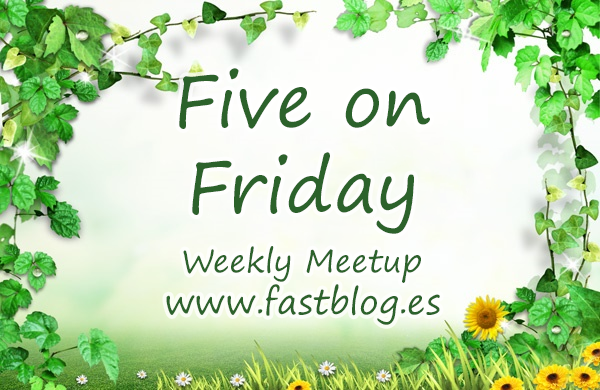 Instructions: Select all code above, copy it and paste it inside your blog post as HTML